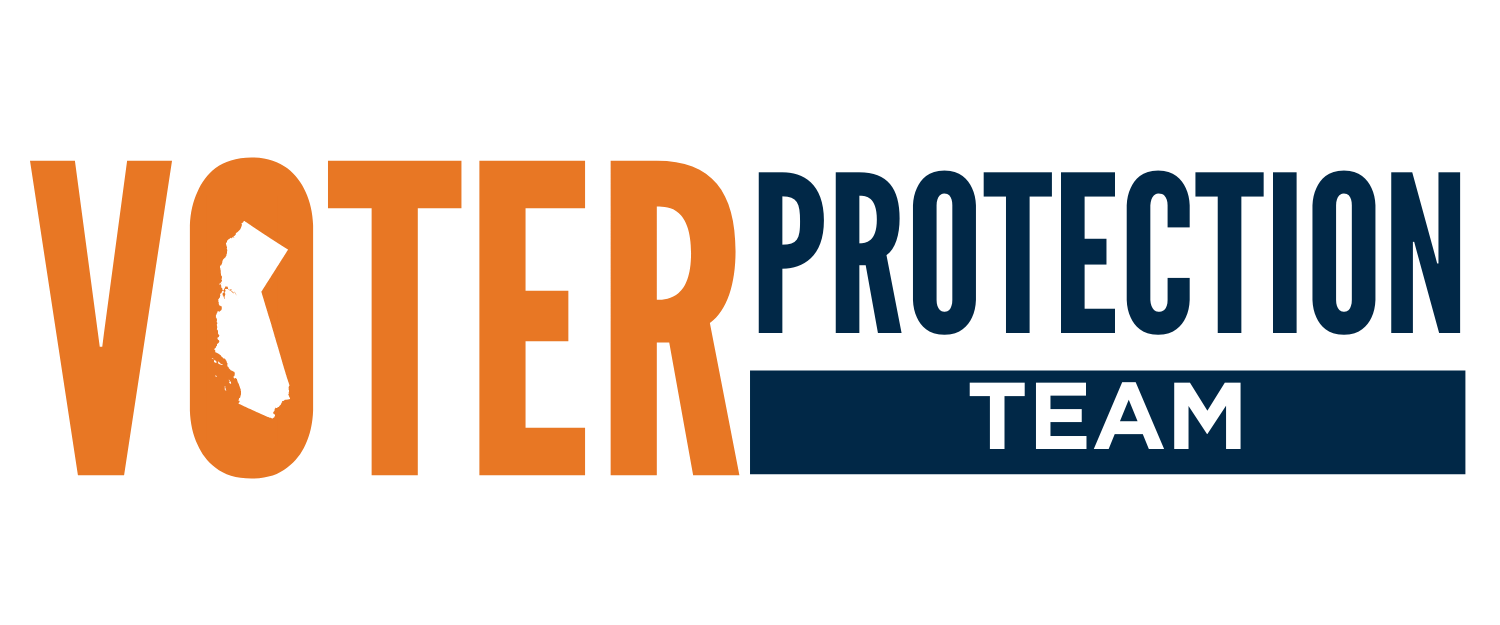 Voter Protection Team
Voter Hotline: (877) 321-VOTE (8683)
All voters will be sent a vote-by-mail ballot. If you have questions about your vote or if you encounter issues with voting, please contact our – Voter Protection Hotline: (877) 321-VOTE (8683).

Trained volunteers and the CADEM Voter Protection Team Hotline will assist you between Friday, October 16, 2020, until the polls close on General Election Day, Tuesday, November 3, 2020 un. 
The 1-877-321-VOTE (8683) Hotline will be set up from Friday, October 16, 2020, to Election Day, however, we will be running a scaled-down version beginning in September 2020 (M-F 9am-6pm) run by CADEM Party Services Department to cover any questions/issues relating to Voting in the 2020 Cycle. 
The call center will field questions from constituents seeking info, which can usually be resolved in one call. The call center team will also be able to report an incident if something has gone wrong when trying to vote and usually requires to follow up
Due to COVID-19, the Special Election for Congressional District 25 and Senate District 28 will be primarily vote-by-mail to ensure the safety of every voter.
If you have any questions regarding the voting process, call our Voter Protection Hotline at (877) 321-VOTE (8683).
Become Part of the Voter Protection Team!
We are currently recruiting volunteer attorneys and volunteer operators to be part of our Voter Protection Team. Interested attorneys, law students, and activists who would like to be part of our Volunteer Attorney Voter Protection Team may sign up by clicking on the appropriate link below:
CADEM Voter Protection Team Volunteer Attorney Signup Form* – FORM CLOSED
CADEM Voter Protection Team Volunteer Operator (Non-Attorney) Signup  – FORM CLOSED
*Voter Protection Training for volunteer attorneys is approved for MCLE credit by the State Bar of California.